NOW YOU CAN COLLECT STAMPS ON YOUR COMPUTER AND GET EXACTLY THE SAME ENJOYMENT AS TRADITIONAL STAMP COLLECTORS HAVE FOR OVER A HUNDRED YEARS!

WHAT'S MORE, VIRTUALLY THE SAME NORMS APPLY TO THIS FORM OF STAMP COLLECTING AS THEY DO TO THE FORMAL HOBBY OF KINGS - STILL THE KING OF HOBBIES - WORLDWIDE.
Join in the FUN ... Join

here ... at this Website
ABSOLUTELY FREE ...
(Membership Form)
and start your
Virtual Stamp Collection
to-day!
Collect Virtual Stamps
OR Real Live Paper Stamps
by Country, OR Theme ... EASILY...
VIRTUAL POSTAGE STAMPS
are, by definition, accurate digital images of genuine postage stamps, in mint or used condition, which are scanned and transferred between collectors electronically. They are collected for exactly the same reasons as
real postage stamps in as far as their non-physical form will allow.

Use our Virtual Stamp

Swap Column to trade your own Virtual Stamp Images with collectors EVERYWHERE... FREE ... Or purchase our economical, time-saving, Compact Disk "Theme Master 2001" with over 2000 ready-mounted, quality stamp images of world topical stamps. Or first sample a packet of assorted Virtual Stamps to get you off to a flying start. (Free Downloads )

Then arrange and catalogue your new stamps at leisure... during coffee break ... or when you think "Solitaire" seems a good way to pass the time. You'll find CyberStamps an extremely REWARDING pastime. Examine your Virtual Stamps individually ... up close ... much closer than formal collectors have ever seen their stamps before... Full Screen Previews. View whole stamp albums in your favourite slideshow program.

Spot for errors and varieties ... or Virtual Forgeries! Look for artistic merit in the designs and ... learn ...

Expand your knowledge through this mini university of history, geography, art, culture ... WHILE YOU ENJOY YOURSELF.
NO MESS, NO FUSS, NO STICKY HINGES,
NO TIME WASTING
CLASSIC ... CONTEMPORARY
... CREATIVE COLLECTIONS
Collect Bird Stamps, Butterflies, Ships, Horses, Music, Astronomy ...Whatever your fancy ... And watch our Thematic Sections or "SwopShop" for useful additions ... OR SCAN YOUR OWN STAMPS ... "float" and "mount" them virtually, and trade them through our columns.
(Click here for technical details)
Sort your collection electronically on your own computer and append notes and references as you write up your very own Virtual Stamp Album using your on- board word processing and editing facilities.
(See Software Tips and Virtual Stamp Album Examples)
As a cyber stamp collector and Club Member, prepare for our annual
CyberStamp Expo
- and other competitions - where the whole world will judge your Virtual Collection ... ON LINE.
CyberStamp Club aims to provide a satisfying and useful form of electronic recreation to novice and serious stamp collectors around the globe.
IF YOU'RE SERIOUS ABOUT PHILATELY
YOU'LL BE SERIOUS ABOUT CYBERSTAMPS.

AS A MODERN AID TO STAMP COLLECTING
CYBERSTAMPS WILL:
give you instant access to your favourite hobby - just switch on your laptop wherever you are.

help catalogue and write up your own growing stamp collection easily on computer. See on-line virtual example.

minimize actual stamp handling as you work with your virtual stamps to your heart's content.

provide accurate identification of a physical stamp collection for record, valuation and security purposes.

give you a fabulous collecting incentive ... First build the Virtual Album then complete the physical stamp collection. Use the Virtual Collection to portray your 'Wants' list or "Gaps" etc.

let you examine the stamps of your choice under the highest available magnification, using the most up-to-date imaging techniques. So get ready to make the
biggest discoveries of your stamp collecting career!

diversify your interests economically and with ease. (e.g. thematic, fiscal, Cinderellas etc.)

allow you to trade the images you have created freely over the Internet with other stamp image enthusiasts (Virtual Philatelists)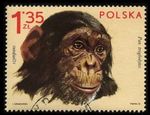 CyberStamps Monkey Business!
"Click my nose"
IF YOU'D LIKE TO HEAR THE SOUND OF HAPPY, TWANGY "STAMP MUSIC", CLICK THIS STAMP BAND ......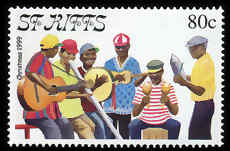 AND SING ALONG
WITH LYRICS .......

now featuring marching lyrics
**********
Virtual Fun for Everyone
**********
Please leave us with your
own "impressions"
feedback


OFFICE BEARERS:
President: B. A. Kilgour
Vice President: R. G. Kilgour
Secretary: C. H. Bradley
Treasurer: C. Slabber
Telephone:
+27(21)7810071
Postal address:
P.O. Box 206 Simon's Town, 7995, South Africa
Electronic mail: