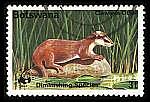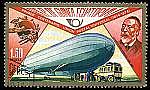 DOWNLOAD FREE VIRTUAL STAMPS ... WITH OUR COMPLIMENTS



[ Home ] [ Album Tips ] [ Products ] [ Services ] [ "SwopShop" ] [ Membership] [ News ]


"THE BEST THINGS ALWAYS COME IN SMALL PACKAGES ..."
This page contains a packet of Virtual Stamps that we are making available for free sampling. And remember, ALL virtual stamps in our " SwopShop" can be freely traded. To get started with your Virtual Stamp collection right away simply click on the download item below to begin downloading.
The use of this site is governed by the policies, terms, and conditions set down. Click here to review our Disclaimer of Liability.
---
Contents
Here is a packet of 12 assorted virtual stamps in JPG format. View them CLOSE UP in your favorite viewer or graphics application. For tips on how to create your own virtual stamp album using your favorite software have a look at album tips once the free stamp download is complete.


Click to enlarge
Another useful way to download images off this site is to right click them and then "Save Picture As" to a suitable directory which you may refer to as a "Virtual Stockbook".
Many (Not all) of our displayed thumbnail images are enlargeable to optimal virtual stamp size (400 x 350 pixels). Both thumbnail and full size can be saved in order to hyperlink them again in your own HTML supported virtual album.

TRY IT OUT NOW